---
ARTICLE: "Using Tech to Revolutionize How Older Adults Connect" by Brieschke & Long
(Technology can help give older adults the programs, socialization and experiences they love and need)
---
"PLATFORM AREAS" FOR HEALTHY, ACTIVE AGING
---
Plans are underway for various efforts including
Opportunities to make new online friends and renew acquaintances
Amalgamating calendars from multiple sites including Senior Planet, Anderson Township, Wood County (and maybe others yet to be named and/or identified?)
---
Look for possible upcoming "Zoomin' Sessions" such as:
technology & tips call-in/Zoom-in show
music call-in/Zoom-in shows (focus on musician, genre or ??)
capturing memories
"laugh out loud" shows with call-in/Zoom-in contributions
"Spiritual Samplings" show
Sampling Anderson Township: Christmas lights in the area; good take-out experiences; using delivery services for take-out food;
sports focus – Reds Hall of Fame; player-of-the-month; FCC; UC/Xavier;
Genealogy
Physical Fitness with in-house experts – overview to fitness options (yoga, tai chi, better balance / safer you, ); spotlight one type with 1-2 actions, sometimes involving guest host and call-in with questions

overview session of the various options with Claire
participate in a Zoom session and talk afterwards about the experience

Come Out the Weather's Fine – exploring different meteorology topics each month for 15-30 minutes
Sing-Along – one person records a tune – or does it live – and we can all sing along with the words on the screen
---
SPECIAL THANKS TO:
Senior Planet – this team is doing fantastic things, including providing lots of free material
Joan Sig. – for providing the webpage graphic (and quote below)
Many other collaborators too numerous to mention by name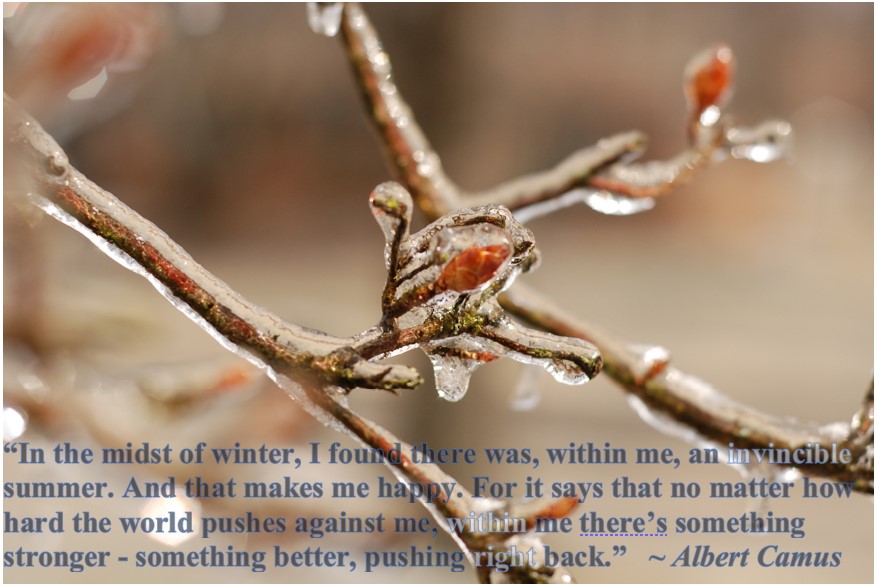 ---
It's Been a Long, Cold, Lonely Winter ~ "Here Comes the Sun" lyric (Beatles)
We're here to help you THRIVE in spite of Covid-19 or other complications of life!
---